All of our Mobile Stores are clean, efficient and convenient ways of outfitting your employees with safety shoes. We measure feet and carry a wide variety of styles, sizes and widths for a better, more comfortable fitting pair of shoes.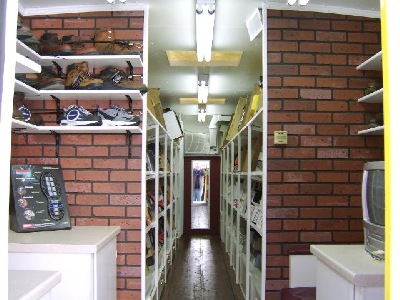 Each Mobile Store is equipped to comfortably serve three customers at a time and also come fully self contained. If there are no local power sources, we can generate our own electric power, lights, heating / air conditioning and even running water in some cases.

Tired of long lines? ? Unlike many of our competitors, we have the capability to provide multiple trucks to your factory if the amount of employees needing shoes warrants or calls for it.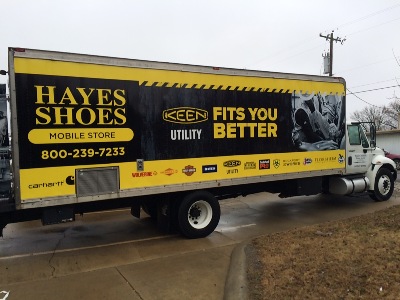 There are many different colors and designs to our Mobile Stores but the one thing that will remain consistant is our superior service.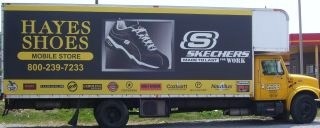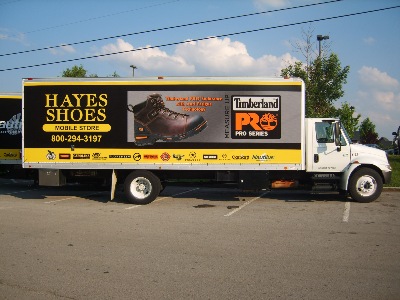 ** Your northern district Mobile Store team includes: Russ, Jeff, Anthony and Bryan.

** Your southern district Mobile Store team includes. Ed, Lamar, Randy, Mike and Jason.

KENTUCKY, INDIANA OR TENNESSEE: 1-800-294-3197

ALABAMA, GEORGIA OR MISSISSIPPI: 1-800-239-7233


At Hayes Shoes we can only get better with feed back from our customers. Your advice and opinions are really important to us so please feel free to call either of our Toll Free numbers and share your ideas. Thank you all and God bless.